| | | |
| --- | --- | --- |
| | The forum of the Board: THE WINNERS! | |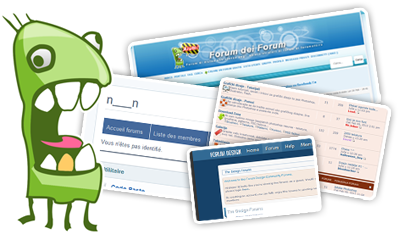 Hello,

after a long period of Submitting and a long period of votes, we announced the winners  

They had the chance to choose their own price in our three proposals:




Click to read it
 Runawayhorses with Runaway Horses Forum
He won the

Forum advertisement - Soon, we will have a portal on our forum as home page and you will have your own medium-banner in our page! You be able to edit it, to paste messages and all what you want (but you must stay in 750x150 pixel space)
 TheKing with Photoshop Lounge
He won the

Forum maintenance! - We will join in your forum and we will improve your forum with some tips and codes to improve your forum design; We will power your forum with some curious tips..

Thanks for your participation  

Soon, We will have another contest with other winners I hope  
| | |
| --- | --- |
| An important announcement | |


Last edited by Niko on Sun Jan 29, 2023 4:58 pm; edited 2 times in total