| | | |
| --- | --- | --- |
| | Changing Selection Color with CSS | |
Overview
Description
tutorial on how to change the color of the selection of our texts with CSS...


Demonstration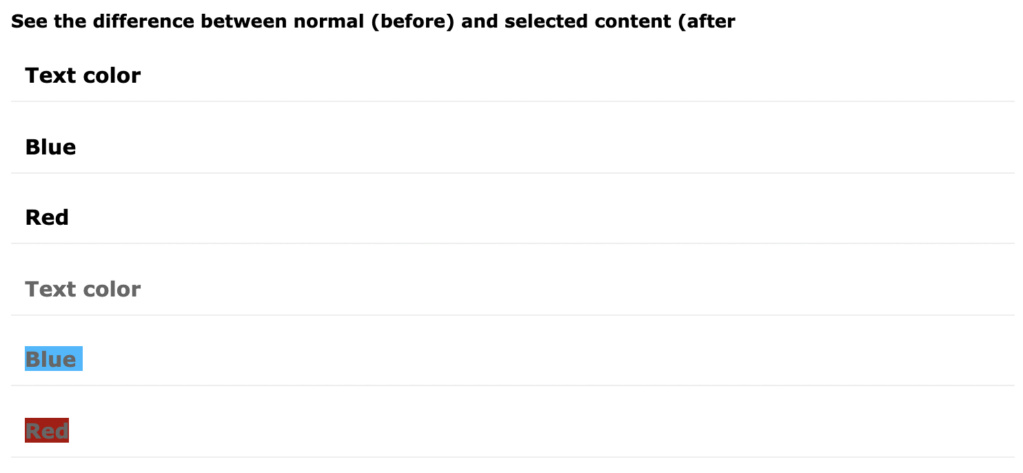 Installation
To achieve the effect is very simple, see:



You need to reply to the topic in order to see the code resources




Just add the desired attributes inside the square brackets, the most common is to use the
Code:

background-color
and
properties You can make only certain elements have their selection changed, using the selector in front:


Example:



Notes


Approved by
Niko



Approved on
January 30th, 2022



Tested on
Most recent browsers



Difficulty level



/





Source
-
This resource belong to this community unless differently stated.
No reproduction possible without our agreement, in accordance with article L122-1 of the CPI.