| | | |
| --- | --- | --- |
| | Add topic icon on forum list | |
Overview
Description
Displays the topic icon from last topic within a forum. Topic icons must be used and must be selected to be displayed.


Demonstration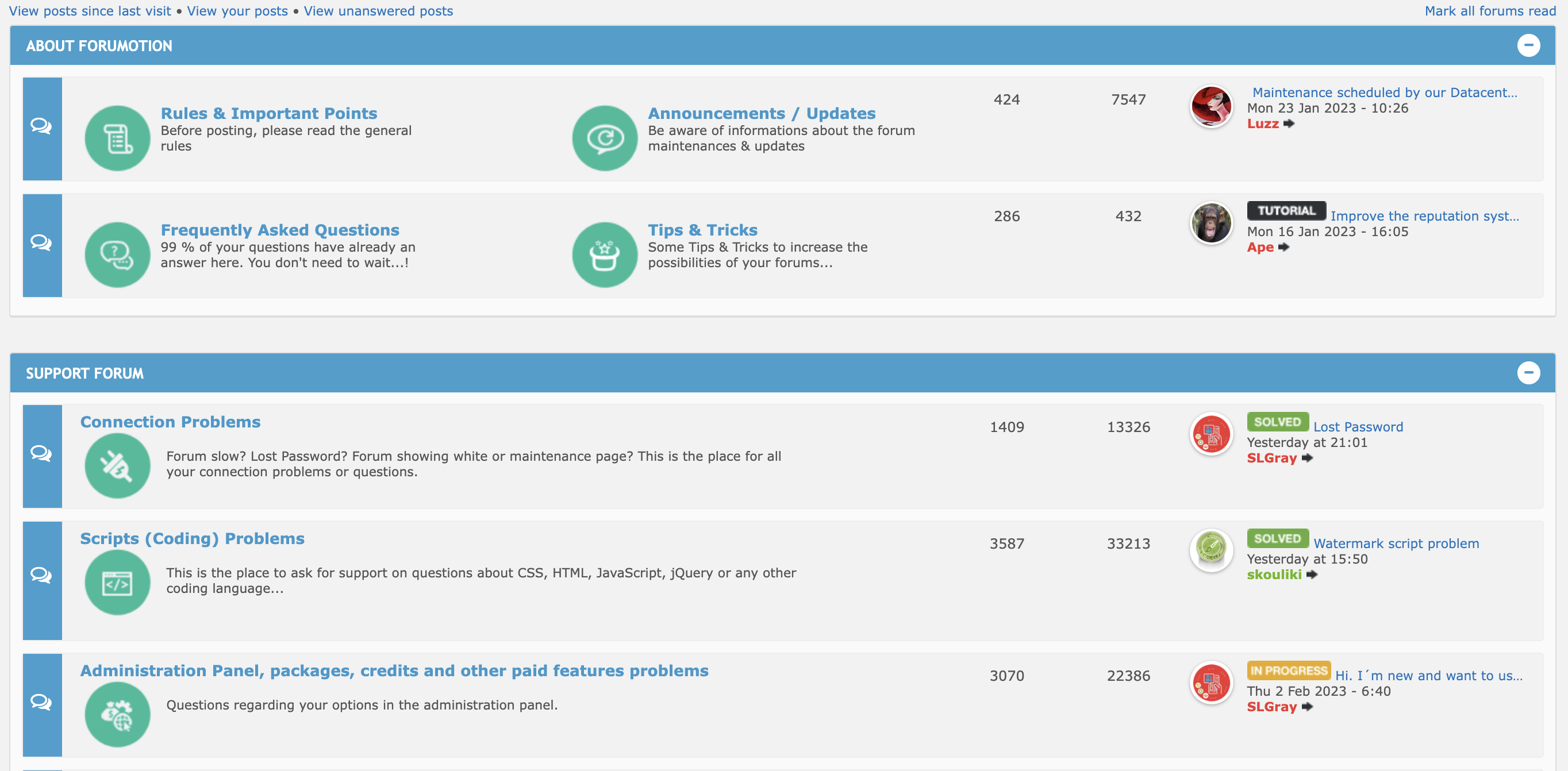 Technical limitations
› This tutorial is dedicated to the forums powered by Forumotion free forum service
› It works with all Forumotion forums' versions - but PhpBB2 due to forum structure


Installation
Javascript & jQuery
For the next step you need to go towards Administration Control Panel (ACP)  



Modules



HTML & Javascript



Javascript codes management and create a new code - upon verifying that Javascript codes management is enabled.


Title: free choice - does not influence the code effect

Where: All pages

Code:



You need to reply to the topic in order to see the code resources




Notes


Approved by
Niko



Approved on
February 4th, 2023



Tested on
Most recent browsers



Difficulty level



/



 



Source
FMCodes
This resource belong to this community unless differently stated.
No reproduction possible without our agreement, in accordance with article L122-1 of the CPI.