Overview
Description
Sometimes your Forumotion forum need a couple of seconds to transition from one page to another. This tutorial shows how you can make the waiting experience better by displaying an animated loading icon while waiting.


Demonstration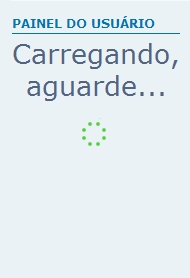 Technical limitations
› This tutorial is dedicated to the forums powered by Forumotion free forum service
› Requires to be the Founder of the #Forumotion Forum
› It works with all Forumotion forums' versions


Installation
HTML & JavaScript
Add the following code where you want to display the loading icon/message.



You need to reply to the topic in order to see the code resources





Code Customization
In the code above, replace with the message you want to display and with your own loading image.


Final considerations
The part of the forum where you put the code must support HTML.


Notes


Approved by
Varlot



Approved on
February 22nd, 2022



Tested on
PunBB



Difficulty level



/


This resource belong to this community unless differently stated.
No reproduction possible without our agreement, in accordance with article L122-1 of the CPI.


Last edited by Niko on Mon Mar 17, 2014 7:33 pm; edited 1 time in total